Southern Shaolin - Five Family Styles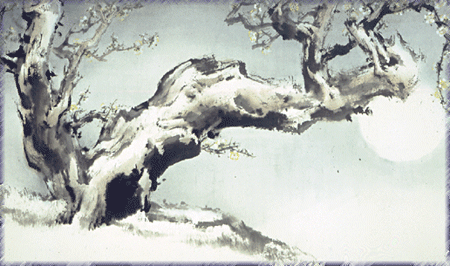 Originally, there were five principle Southern kung fu systems. They were designated by the word gar following the founder's name. Gar means family and in this case stands for kung fu families.
The five family systems were originated strictly as fighting arts, used to battle the Ching dynasty rulers. Unlike Northern systems, which were older and had evolved during peaceful times when students could study their martial arts for years before reaching higher levels, the masters of the Southern systems had to train their student more quickly how to fight. As a result, hard power was taught first, followed by internal training. Stances were wider and lower, and Southern footwork less active than Northern, relying more on the practitioner's strength for defence.
HUNG GAR – Founded by Hung Hei Gung, it uses external strength and dynamic tension exercises and is excellent for developing muscles and strong low stances. The Hung system is known for its power punching used out of a low horse, although it aims for a natural relaxed grace, the system is most noted for its power.
LAU (FUT) GAR – Founded by Lau Soam Ngan, it is a middle length hand system, not often taught in present times. The Lau system consists of many open-hand techniques for blocking, slicing, chopping, and cutting techniques.
CHOY GAR - The system was founded by Choy Gau Yee and is a long and short arm style. (No relation to Choy-li-fut system which was created much later). The Choy system teaches mostly kicks, side punches, and circular long and short fists, and is also famous for its horse-stance.
LI GAR - Founded by Li Yao San (also one of Choy-li-fut's originators), this seldom-taught system features a strong medium-range attacks. The Li system has a lot of slaps and poking techniques against vital points on the body, and is known for its rapid and baffling footwork called "rat steps".
MOK GAR – Founded by Mok Ching Giu, who was famous in Canton for his powerful kicks, this system places emphasis on short-hand techniques and strong kicks. The Mok system is known for its precise blocking system and for its simultaneous block-strikes..
With the exception of hung-gar, the Southern family styles are rarely seen today in their original forms. Most of the popular Southern systems, including choy-li-fut, wing chun and white crane, had their roots in the Shaolin temple martial system, or in other Northern styles.
There are many styles that originated from the Five Family fist systems but there are only a small piece of the whole complete system.Within the Five Family Fist system are also the extraordinary skills (Juer Chi). This includes several levels of iron palm as well as such skills as iron body / iron shirt, light body skills, remote skills (ling kong jing), and vital point striking (dim-mak). These are the very coveted and higher secret skills given to only an extremely select few.