Lion Dance Performance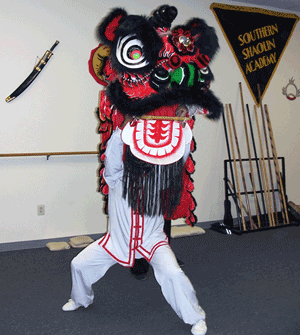 Have Us at Your Next Event
The Northern Shaolin Kung Fu and Tai Chi Academy can perform a Lion Dance for many different events. We are one of the main attractions of the annual Chinese New Year parade in Chinatown. Our Lions have appeared at major federal agencies in the Philadelphia are and at a variety of cultural affairs. The Northern Shaolin Academy has also performed for the NBA.
Let us bring prosperity and good fortune to the opening of a new business venture, a wedding reception, or the start of any major undertaking; give a child a birthday to remember forever; and much more...
---
For Information on Availability and Pricing Please Contact:
Sigung Norman Smith

610-631-9200

[email protected]
---
Click here for more information about Lion Dance.
Click here for the Lion Dance Gallery.