Willy Lin Seminars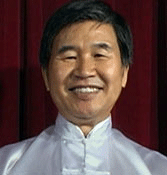 Grandmaster Willy Lin will be teaching both Tai Chi Push Hands and Chin Na Techniques in upcoming seminars at the Northern Shaolin Kung Fu and Tai Chi Academy.
Grandmaster Willy Lin was born in 1938 in Tai-Chung, Taiwan. He learned directly from Wang Jyue Jen, the martial artist who introduced Tien Shan Pai from China to Taiwan. Once Grandmaster Willy Lin's special training was completed, he alone was asked to become Wang's assistant and his head instructor. For the next six years Lin taught at his teacher's school, "Lei Sheng Wu Yuan" or "Thunder Sound Martial Arts Garden."
In 1968 Grandmaster Willy Lin emigrated from Taiwan to Sao Paulo, Brazil, where he taught martial arts to the Sao Paulo Chinese Association and to the Sao Paulo Police Department. In 1970 he came to the United States and opened his first school in 1971 in the Washington DC area. He has published several books on Tien Shan Pai and Chin Na.
This workshop is suitable for all martial arts styles and all levels of experience, including beginners with no previous training. Don't miss this opportunity to learn from one of the best! Seeing him perform his techniques, you would think he was half his actual age of 85.
The techniques can be used to defend against grabs, holds, and chokes or used to immobilize, subdue, and control assailants. These are important skills when you are in close proximity to an opponent and are especially useful in law enforcement and other situations when you need to subdue an assailant without injuring them.
The techniques will require very little force, making them especially effective against larger and stronger opponents. The pressure of many techniques can be adjusted to control, injure, or disable an opponent when necessary.
---
For more information contact:
Northern Shaolin Kung Fu and Tai Chi Academy
Master Norman Smith
610-631-9200

619 South Trooper Road
Audubon, PA 19403
---
Or submit your information below:
* Indicates required field