Sifu Peter Judd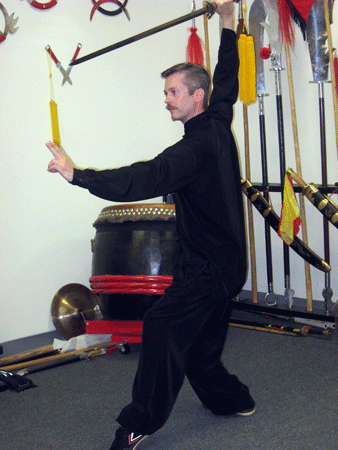 Ever since he was a child, Peter has had a strong interest in China and particularly, Chinese martial arts. However, there were no Chinese schools in his area, so he began studying Tae Kwon Do in 1982.
He continued for 2 years, but his life-long study of music took increasingly more of his time and forced him to make the decision to leave the school and devote the rest of his time to this interest.
After almost 20 years, he felt it was time to once again search for a Kung Fu school. That's when he found the Northern Shaolin Kung Fu and Tai Chi Academy. From the first class, he realized that he was not only lucky to find a Kung Fu school in the area, but that he had found a truly great school where he could devote a lifetime to developing his love of the Arts.
He discovered that in addition to having six greatly and uniquely talented Sifus, he has gained a whole school of friends that he considers to be more like family. The curriculum at the Northern Shaolin Kung Fu and Tai Chi Academy is very diverse and one could easily spend more than a lifetime learning everything that is offered here. Peter enjoys studying the Yang and Sun styles of Tai Chi, Hsing I, Tien Shan Pai, and Lion Dancing. Each one of these has its own unique energy and compliments the others very well.
"I am very proud to be a student of the Northern Shaolin Kung Fu and Tai Chi Academy. Not only do I hope that I can make my teachers proud to call me their student, but I hope that I can pass on their teachings with the same integrity and attention to detail as I have received."