Rules and Regulations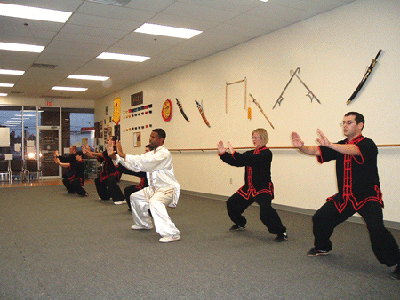 The following rules and regulations apply to every student in our school.
Students will bow upon entering and leaving the Kwoon (Training Floor) and at the beginning and end of class.
Students will bow to Sigung/Sifu upon greeting him and upon his departure.
Students will refer to the instructor as Sigung or Sifu.
The school is to be kept clean at all times.
Full uniform must be worn for classes.
All jewelry must be removed before entering the training area.
Excessive absences or tardiness will not be tolerated.
Unauthorized training is strictly forbidden.
Disrespect of other Martial Arts and/or students will not be tolerated.
Full equipment must be worn for sparring classes:
headgear, mouthpiece, gloves, chest protector, shin guards, foot gear, and groin cup
Contact will be of light nature only.
No face contact – headgear (sides of head) only.
Proper hygiene must be practiced at all times: ie clean uniform.