Sifu Jon Reinhardt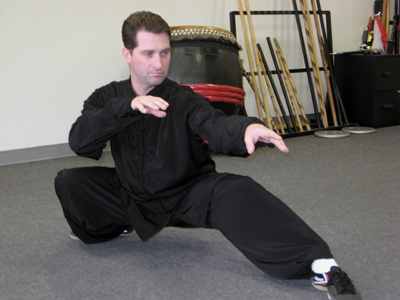 I started training in martial arts when I was a young teen. I spent several years practicing Tae Kwon Do and Kenpo Karate.
While both systems were very good, they did not provide me what I was looking for years passed and then I stumbled upon a book about Tai Chi Chuan.
After studying the book for some time, I decided that the philosophy of the internal Martial Arts was what I was seeking.
I consider myself extremely fortunate to have found Sigung Smith and the Northern Shaolin Academy.
I found all the principles of the internal arts, as espoused by all the classic literature are stressed in every class. They are the foundation through which we build our success.
Our programs are traditional and mirror the practice from centuries ago.
My own success has been fostered through constant practice, correction and attention to the principles we attach so much importance to, and my dedication has been validated through tournament success in the past several years. It has been six years since I first came in for my free week a class and it's a decision I am very happy about every day.
The health benefits and martial ability will only improve with time with continued practice in Tai Chi and Hsing I.
I am looking forward to practicing and teaching others for a very long time.